Ending 1: Stay
Edit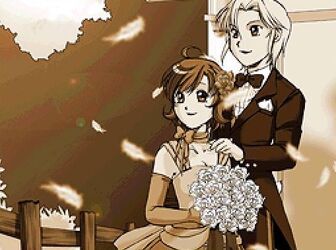 When Tony and I got older, we got married in a beautiful ceremony.
I stayed in Flower Kingdom with Tony by my side.
And he dances even better now that he's a human!
Together, we're the best dancing pair in the land!
We're so happy together. I know we're going to live happily ever after!
---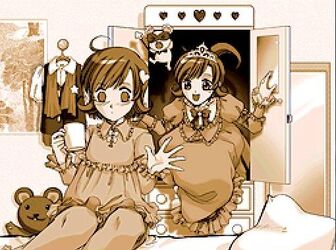 Ending 2: Leave
Edit
You pass through the closet and return to your own world.
Sabrina: Phew. It's only been a few days since I've been back, but I'm finally getting used to my old life.
Sabrina: ...I wonder what the princess is doing? I hope she's not getting Kip into any more trouble!
Sabrina: Well, I'd better start my homework.
Kip: Hellooooo!!
Sabrina: Wha-?!
Princess: I've come to visit, Sabrina!
It looks like your adverture have only just begun!